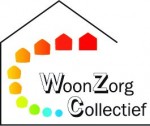 Do you share the same values as Woonzorg collectief?

At Woonzorg collectief we know how important values are. By working in a company that has the same values as you, you will probably feel much happier and fully deploy your talents.And we think that is important!


We can help you find out which values are most important to you in a work environment, in a matter of minutes. You will instantly get your personal value profile and discover to what extent it corresponds to that of Woonzorg collectief.